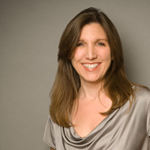 Marci Sepulveda
Publisher | Email
As co-founder and managing partner of Agent Publishing, Marci Sepulveda oversees day-to-day-operations, as well as the company's product development and growth strategy. A veteran of the real estate industry, Ms. Sepulveda is a recognized expert in real estate training, sales and marketing management with experience working with developers, brokerages and agents. With Agent Publishing she brings her market expertise to the media side of the industry. Prior to launching Agent publishing, Ms. Sepulveda founded Circle Development, a condominium conversion firm and worked with various major marketing, development and brokerage companies in strategic development and training.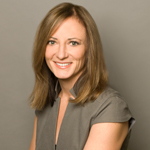 Anne Hartnett
Publisher | Email
As managing partner of Agent Publishing, Anne Hartnett is responsible for the company's strategic direction, corporate alliances and marketing efforts. Prior to being a co-founder of Agent Publishing in 2003, Anne successfully founded and grew Luxe Marketing Communications LLC, where she developed marketing and advertising solutions for such leading companies as Hyatt Hotels, U.S. Cellular, Coldwell Banker and several real estate developers. Anne has been a guest speaker at the magazine publishing seminars Folio Magazine's Folio Show and Folio's Entrepreneurial Summit. An amateur cook and gardener, Anne likes to vacation on the slopes.
Blake Boldt
Managing Editor | Email
Blake Boldt relocated to Chicago after spending 10 years in Nashville, where he served as a writer and editor for a variety of industries, including healthcare, transportation and technology. He also covered the music business, profiling popular entertainers such as Celine Dion and Tony Bennett. As managing editor of Agent Publishing, Blake oversees editorial content for both print and online publications and manages a team of editors and writers. Outside of work, Blake enjoys reading, playing tennis, attending live music events and winning at pub trivia.
Kit McFarland
Senior Graphic Designer | Email
A graduate of Bridgewater State University in Massachusetts, Kit studied fine arts and graphic design, and she interned with both The Bridge Journal and The Beverly Arts Center of Chicago. As Agent Publishing's senior graphic designer, Kit primarily works as the designer of Chicago Agent magazine, and also oversees the company's custom publications and marketing efforts, which can involve anything from photo retouching to designing brochures. A lifelong Chicagoan, Kit enjoys traveling, taking road trips and Instagraming.
Michael Dennis
Senior Marketing Manager | Email
Michael Dennis graduated in 2007 from the University of Central Florida with a degree Business Administration before getting into the advertising game. Since 2010 Michael has been a writer, producer, host and performer in the Chicago scene and he has worked for such brands as Major League Baseball and Jim Beam. As the Senior Marketing Manager Michael's responsible for building and maintaining the Agent Publishing's digital presence and strives to innovate new ways to connect with audiences nationwide. In his spare time Michael loves watching Cincinnati Reds baseball, playing with his dog Bruce and annoying his wife Jenni.
Rincey Abraham
Editor | Email
Rincey Abraham graduated from Marquette University with a degree in journalism. After working at a small marketing company and doing some business writing, Rincey joined the Chicago Agent team. She writes and edits pieces for the print publication and also handles the content and social media for Houston Agent and Atlanta Agent. In her free time, Rincey spends her days reading the latest book releases and wandering the streets of Chicago looking for the best eats.
Andrew Morrell
Editor | Email
Born and raised in St. Louis, Andrew moved to Chicago to attend DePaul University where he earned a degree in journalism. He served as the arts and lifestyle editor of DePaul's student newspaper before working as a digital editor for the Chicago Sun-Times and then the Chicago Tribune. Andrew honed his real estate and business writing skills at a marketing firm for nearly three years before joining Agent Publishing. He currently covers the Chicago, Miami and Boston housing markets. When he's not working, Andrew enjoys biking around the city (weather permitting), attending concerts and fostering cats for two local animal shelters.
Steven Logan
Assistant to the Publishers | Email
Steven Logan graduated from DePaul University, where he studied Digital Media & Television Production, and then worked as an administrative assistant before joining Agent Publishing in 2017. As the Assistant to the Publishers, Steven coordinates with advertisers, manages schedules, and represents the magazine in communication with clients. Outside of work, he spends his time producing video content, drinking iced coffee, and watching Rihanna's Snapchat story.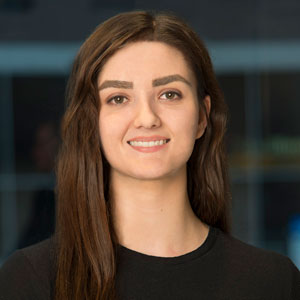 Kate Kuszynski
Graphic Designer | Email
After studying English and graphic design at Elmhurst College, Kate was a freelance designer before joining Agent Publishing in 2015. Splitting her time between the company's Realtor clients and the magazine, Kate tackles everything from designing custom email campaigns to retouching photos. In her free time, Kate enjoys photography, wandering art galleries, and cheering for all Chicago sports teams.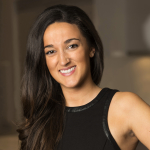 Kim Jarosz
Special Features Director | Email
Kim Alessi graduated from Marquette University with a degree in advertising, and gained valuable marketing – as well as real estate – experience from her first job as an office manager and marketing coordinator for a start-up real estate company. As the Special Features Director at Agent Publishing, Kim manages each cities annual Who's Who in Residential Real Estate feature. When she's not working, she loves spending time with her family and friends, and playing with her rescue dog, Mavis.