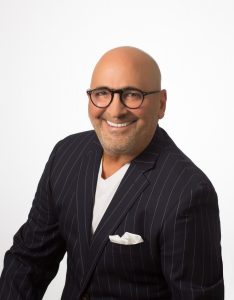 Name: Richard A. "Rik" Jonna
Job Title: Broker Associate at Galleria Lofts Fort Lauderdale
Company: Douglas Elliman Real Estate
What was your first job in the real estate industry? My first job was in new home/development and sales.
Where did you grow up? Suburban Detroit
Growing up, what did you want to be? The best that I could be, whatever it was I applied myself to.
What do you do to relax when you're stressed? Compose music, paint, or play tennis.
If you could have lunch with a well-known figure (living or not), who would it be and why? John Coltrane – Jazz Musician/Composer
Where is your favorite place to hang out? I love to hang out at home.
What do you love most about the industry? Gratification and a sense of accomplishment resulting from satisfied clients.
How do you distinguish yourself from the crowd of agents? Vast experience in many areas related to real estate including general contracting and interior design.
What is the most difficult aspect of your job? Unreasonable people in general.
Where do you go to network and meet new clients? Recently I've dedicated myself to new development sales networking events.
What has been your greatest accomplishment? Raising a wonderful son and daughter who are both doctors.
What was the last good movie you saw or book you read? "The Way of the Peaceful Warrior" by Dan Millman.
What is your favorite restaurant? Kaluz
Architecturally speaking, what is your favorite building in Miami? 1000 Museum
What kind of car do you drive? BMW
Smartphone or paper? Paper
What is your favorite city after Miami? Key Biscayne
In 10 words or less, what is your advice for someone new to the industry? Work hard utilizing sincerity and integrity while at the same time retaining a balanced lifestyle.
What's your favorite real estate iPhone/Android app? Realtor.com
Who are your favorite people to follow on Twitter? Jazz musicians.
Want to be featured in our Agent Snapshot? Click here and complete this survey. Agent Snapshots are published on our website and shared in our newsletter and social media feeds.