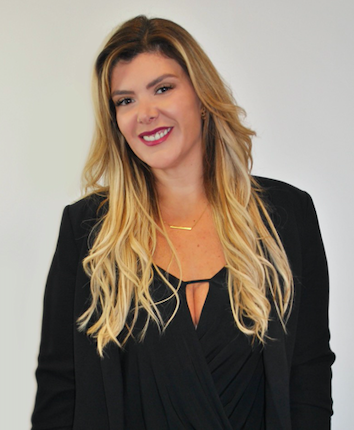 Name: Angela Ascui
Job Title: Real Estate Agent
Company: The Cuadra Group LLC
What was your first job in the real estate industry? I was a title abstractor.
Where did you grow up? I grew up in Santiago de Chile but I have lived in Miami for a very long time.
Growing up, what did you want to be? I love teaching, I wanted to be a teacher.
What do you do to relax when you're stressed? I think getting away from the daily hustle is good sometimes. When I need to relax, I like to be around nature. I love camping or just getting on my boat and spending the day in the ocean.
If you could have lunch with a well-known figure (living or not), who would it be and why? Definitely, Donald Trump! I think it would be fun to pick his brain, to talk real estate, success, money making and seeing how he really is.
Where is your favorite place to hang out? Anywhere the boat can take me!
What do you love most about the industry? The sales rush! I love negotiating, the adrenaline when you have offers out or offers in and you're trying to make every piece come together to get an executed contract. I love that.
How do you distinguish yourself from the crowd of agents? My faith has been a game changer. I am completely faith driven and extremely honest. It completely sets me apart.
What is the most difficult aspect of your job? The most difficult part and yet the most rewarding is making the perfect match between client and property. There is more to it than showing a few homes. It's a gift and an art!
Where do you go to network and meet new clients? I network at different cultural and industry events and typically my clients are all referral based.
What has been your greatest accomplishment? To see my children build their careers.
What was the last good movie you saw or book you read? I recently read "The Secret."
What is your favorite restaurant? I love Diced! We order almost everyday at the office.
Architecturally speaking, what is your favorite building in Miami? Gran Paraiso is not only my favorite but I am very greatful for the business I have done with them.
What kind of car do you drive? Volkswagen
Smartphone or paper? Paper!
What is your favorite city after Miami? Hallandale
In 10 words or less, what is your advice for someone new to the industry?
Find a good broker, not a big one, a good one.
What's your favorite real estate iPhone/Android app? GoMLS
Who are your favorite people to follow on Twitter? My dad.
---
Want to be featured in our Agent Snapshot? Click here and complete this survey. Agent Snapshots are published on our website and shared in our newsletter and social media feeds.