Where jobs, and homeowners, are moving across the US
by Andrew Morrell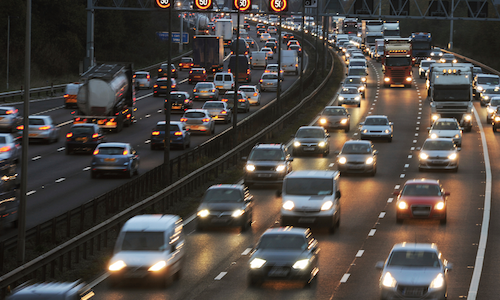 The dynamics of the U.S. workforce and the housing market are intricately entwined. Local employment trends have significant implications for a city's real estate market, not to mention the economic competition between states and metro areas that's always evolving. According to the Bureau of Labor Statistics, Americans now change jobs every four years on average.
To get a better pulse on the relationship between job growth, domestic migration and housing, the National Association of Realtors created interactive graphics on these topics to allow for easy visualization of the forces at work. NAR combined its own local market data with insights from LinkedIn Workforce Reports, monthly summaries of where job seekers are moving based on the professional social network's data.
Nationally, Denver claimed the top spot for the most incoming workers of any other major U.S. city. Based on data from LinkedIn's collection of more than 149 million professional profiles, 706,000 job seekers moved to Denver in just the last 12 months. The majority of that group, nearly 96,000, came from Chicago, while significant numbers also migrated from New York City and San Francisco.
The number of workers leaving Denver is a fraction of the number of incoming job seekers reported by LinkedIn. That helps explain why NAR market statistics for the city paint a picture of very high housing demand amid low supply. Denver's most recent median home price stood at $441,500, an 11.5 percent increase from last year, with listings spending just 31 days on the market on average. A Denver household earning $100,000 per year can afford just 42.5 percent of listings on the market today.
The dynamics in Miami were hardly comparable to those in Denver, NAR found. The top source of new Miami residents was New York City, which added 26,000 new Miami residents based on LinkedIn user data. Two of Miami's top 10 sources of new workers were not U.S. cities but countries: Brazil and Colombia. But Miami tended to lose more workers than it gained, mostly to other Florida markets like Orlando (43,400) and West Palm Beach (42,600). While the city wasn't suffering an extreme influx of residents like Denver, affordability was still stretched thin. Miami's median list price hit $340,000, according to the report, and a household would need to earn a total annual income of at least $125,000 to afford more than half of the active listings in the city.
Use the interactive graphics from NAR to see how job migration is impacting other major U.S. cities in terms of home prices and market activity.