Glide brings transaction services beyond paperless
by Kyle Scheuring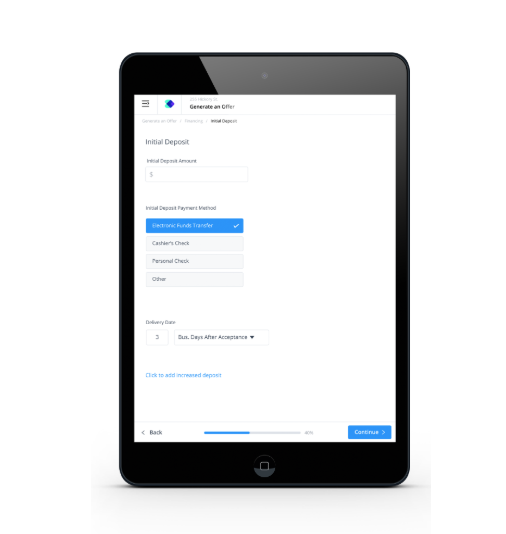 How can we make buying or selling a home an easier process for today's agents? This is a question that one of Inman Connect's new startup sponsors thinks they have answered.
Glide is a list-to-close transaction management service for brokers and agents looking for a fast, efficient and simple online experience for everyone involved. Using Wizard Technologies, Glide's goal is to allow buyers and sellers to work with agents they trust while still having high-quality services at their disposal.
Some of the features offered include:
Completing visual inspections on mobile devices

Collecting information from buyers and sellers

Requesting information from clients online

Creating disclosure packages in minutes

Generating compliant offer documents

Putting the closing process on autopilot
Glide collects information from agents and clients through online questionnaires, then uses that information to generate accurate documents, ideally saving both parties time. Every step of the way, agents can check-in on the progress of a sale, and clients can take their time filling in their preferences.
With the added bonus of eliminating hours of administrative work, Glide is focused on keeping everyone involved in the buying and selling process connected and up-to-speed. Pricing packages vary if 50 transactions or more are made a year, and client disclosure forms can be sent to clients immediately after signing up for Glide.