CoreLogic shows U.S. home prices spike up
by Julia Berger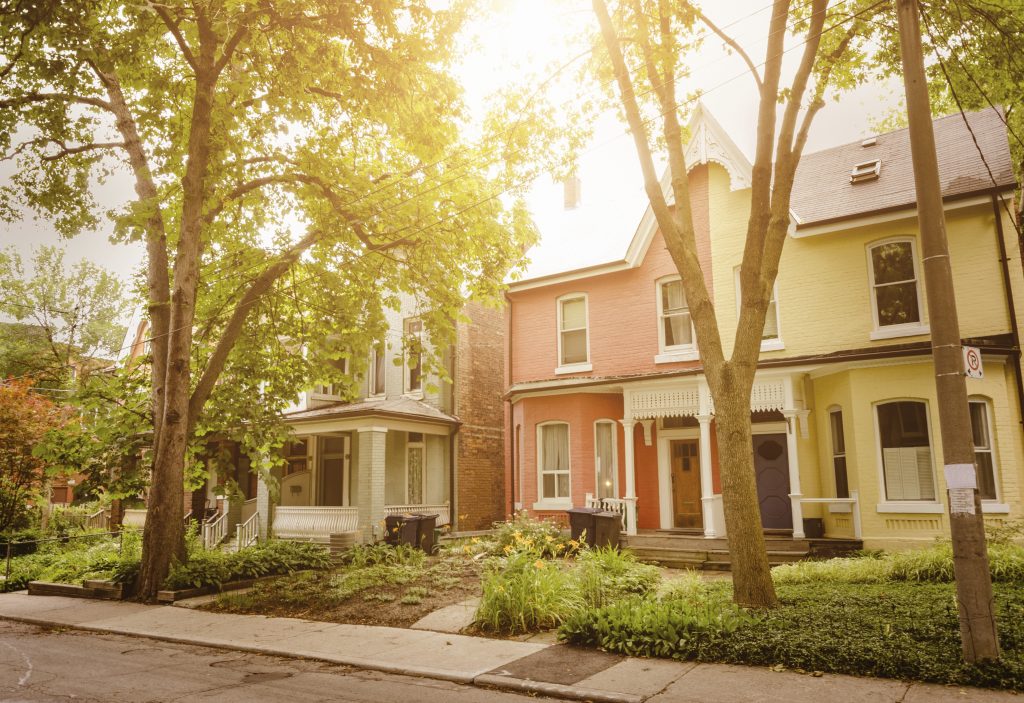 It seems as though homeowners who believe that next year will be a better time to sell may be right as home prices continue to rise. Not only increasing year-after-year, but also month-to-month as of August 2017.
CoreLogic released their U.S. Homes Price Index (HPI) for August 2017 which showed that national home prices increased 6.9 percent since August 2016 and up 0.9 percent from July 2017. This is just another example of an increasingly emerging pattern of home prices going up. Consistently, month-after-month during year-after-year home prices have increased.
At the same time, they also released their HPI Forecast, predictions of the future market based on the current data and economic trends. The prediction stated that by August 2018 home prices will have increased another 4.7 percent.
"While growth in home sales has stalled due to a lack of inventory during the last few months, the tight inventory has actually helped stabilize price growth," said Dr. Frank Nothaft, chief economist for CoreLogic. "Over the last three years, price growth in the CoreLogic national index has been between 5 percent and 7 percent per year, and CoreLogic expects home prices to increase about 5 percent by this time next year."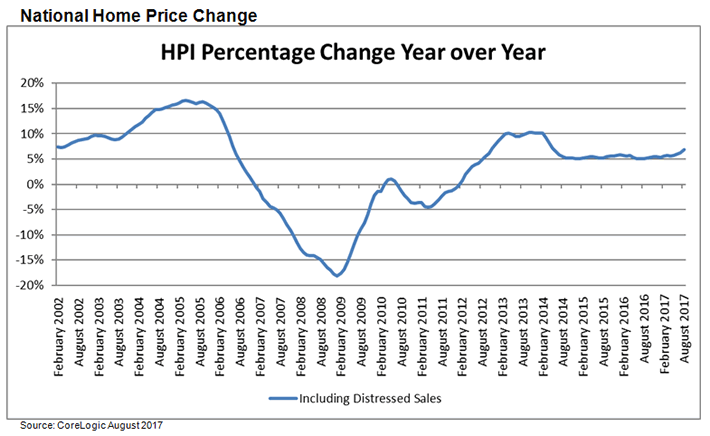 CoreLogic collected and analyzed data gathered from the country's 100 largest metropolitan areas. The report found that as of August 2017, more than a third of all cities have their housing stock overvalued. They found 27 percent undervalued and 39 percent has housing stock accurately valued. In the 50 largest cities, 46 percent of housing markets are overvalued. Among those 50 cities, only 16 percent under valued and 38 percent valued correctly.
In the Miami-Miami-Beach-Kendall MSA, CoreLogic's HPI saw a 5.5 percent increase the year between August 2016 and 2017. In the month between July and August 2017 there was an increase of 0.6 percent. Florida overall saw an increase in home prices of 6.2 percent.
"Nearly half of the nation's largest 50 markets are overvalued. The lack of real estate affordability has spread beyond the typically expensive coasts into the interior of the nation," said Frank Martell, president and CEO of CoreLogic.